Funds
Establishing a fund
is no easy matter.
Unless you have an established law firm.

Robert Kramer, lawyer
We have a long-standing and far-reaching understanding of the funds sector and its market participants.
Assets and investments require a proper game plan. Supported by expert advice.
Alongside capital markets, the funds industry plays an important role in the world of investments. At the same time, fund-linked investments are becoming increasingly interesting options on the financial market for companies and project developers. Mutual funds allow investors (acting alone or via a collective asset manager) to join forces in an investment fund. This in turn enables them to expand the horizons of their investment strategies by bundling capital, while diversifying risk at the same time. "Invest together to minimise risk" – this is the basic idea behind the funds industry.
Now that European standards regulate the industry, funds can cater to the demand for standardised investment opportunities in various asset classes on a transnational level. At the same time, investment laws offer sufficient scope and flexibility to care – via special structures – for the individual needs and requirements of professional investors.
The team at GSK Stockmann offers professional advice to clients who want to preserve or develop long-term potential in the funds industry and who require support with investment processes. Our client base on the offeror side is comprised of service providers including asset management companies and AIFM, asset managers, consultants, third-party distributors and other predominantly institutional investors such as banks, insurance companies and pension funds.
We have many years of experience and an in-depth understanding of the funds industry and the market players involved. Our expertise in the fields of regulatory, taxes and product structuring in Germany and Luxembourg – two highly important markets for funds – enables us to focus on the essentials and offer you extremely targeted advice and support.
Our lawyers and tax experts understand the challenges of the funds industry from more than just the legal and tax perspectives. We take an integrated and comprehensive approach, focussing in equal measure on the practical perspective of market players. Your goals are our benchmark – your perspective.
Further, our lawyers are active members in work groups for a range of German, Luxembourg and European associations such as the BVI, BVK, BII, ALFI, LPEA, InvestEurope and the ZIA. This involvement enables us to monitor and influence legislative developments on your behalf.
Investment structures must be
well-throught out.
Using structured advisers.

Markets in focus
If you want to make the most of every opportunity for growth across the board, top-notch support is a crucial ingredient. Our bundled expertise in all sectors and markets is the answer.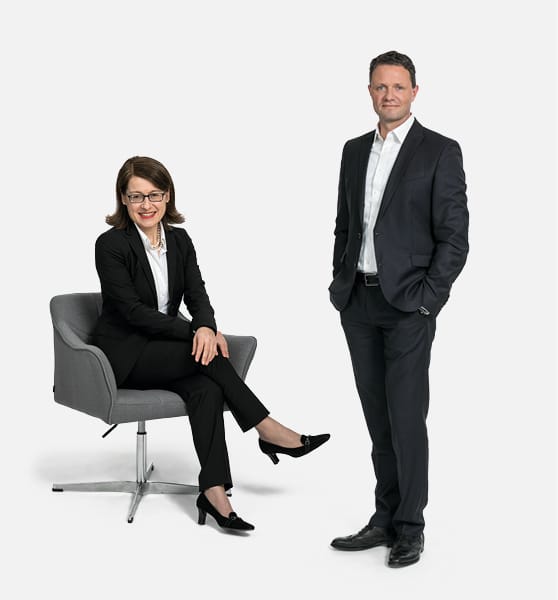 Your contacts.
Understanding your perspective. And finding the best solution.
That is our mission (from left to right):

Key areas of advice
The right experts for every challenge, the perfect team for every client: we focus on the elements that drive your success.